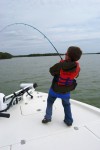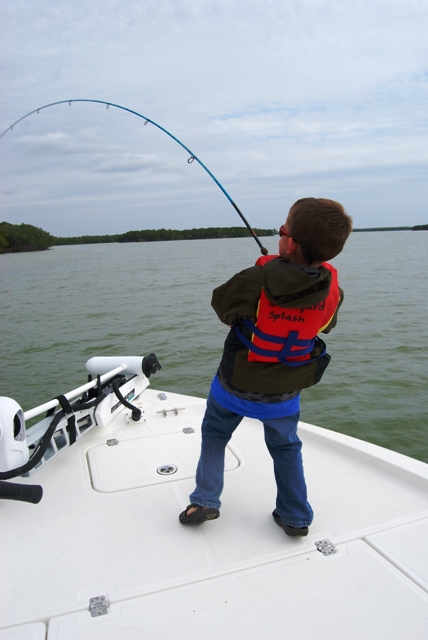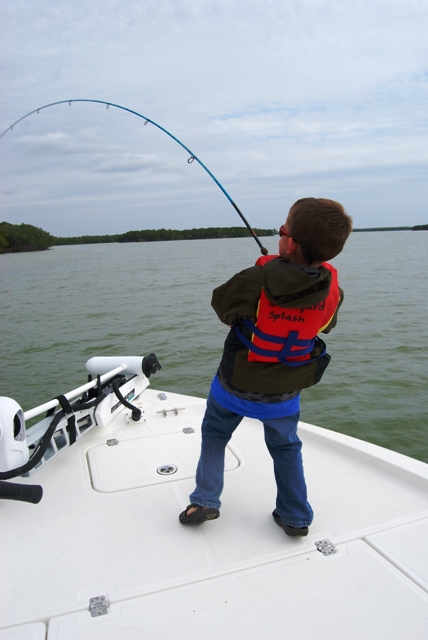 Hi Brian!
Just wanted to thank you again for the amazing fishing trip. It is a testament to your ability that you were able to keep 3 boys from getting bored. They had a great time. They took pictures to school to show their friends and are still talking about how awesome it was.
Thanks,
Heather J.
"Thanks for a great weekend in Chokoloskee! I appreciate your showing us all of the hotspots. Unfortunately, I totally lost from the time we turned the first comer so I'll never be able to find them again"
Michael Leech, IGFA
"I have fished for over 30 years from Alaska to South America and also the 10,000 Islands and my best snook catching days are those spent with Captain Brian Sanders. He is knowledgeable, hardworking and makes things happen"
Bob Andreae, M.D.
"While fishing with Capt. Sanders during the past year I've learned that he has an incredible sense for finding fish… even on the toughest of days. I've fished on a wreck for grouper, jellyfish and cobia, and sightfished for snook, redfish and tarpon with tremendous results. Even when livebaiting Capt. Sanders seems to know all the spots where fish are biting. At the end of the day there are always fish to bring home and stories to tell"
Scott S.
The legend of Capt Brian Sanders grows. The Chokoloskee redfish bite is amazingly hot!
On Friday, my friend Bob Hall and I played hookie from the office and went fishing with Capt. Brian. As we started out at 8 AM, Brian mentioned that the tides were outbound, so that catching bait would be tough and fishing would be 'only average' until the start of the incoming tide around 1 PM. That said, Brian was able to scare up 40 or so finger sized mullet as bait and our offshore trip to a sunken rock barge produced a huge 38 inch snook as well as half a dozen trout, a small grouper, two stingrays .. and the inadvertent feeding of a few bruising goliath groupers who repeatedly ate the many unknown fish we were hooking. Wandering back to the islands at noon, Brian was able to net a bunch more bait. …. and the redfish fest commenced. First a single catch by me, then a double header by Bob and me.
Finally fishing was so amazingly good that Brian actually told Bob, before casting the rod and handing it to him, that Bob should count to five and then start reeling, as the redfish would be hooked by then. IT HAPPENED EXACTLY AS HE SAID! We had numerous triple headers, where all of us were hooked up. After catching and releasing probably 50 -60 redfish, Bob and I finally surrendered… we were hot and sunburned and tired of catching fish. Bob and I brought home fillets of the three largest redfish we could catch (the limit is one per day per person) as well as six nice sized sea trout.
Interesting to think that Brian began the day by almost apologizing for an expected slow morning… and we wound up a few short hours later asking him to let us stop catching fish so we could get into some air conditioning. He said we probably had another hour of extreme fishing ahead of us if we wanted to stay.
Just thought I'd gloat a little bit and to remind us of how talented a fishing guide we have in Brian.
Dennis Moran
A/K/A The 'Mac Daddy' to Emily, Clare and Colleen and the amazing Ms. Angela.
Sent: Tue, September 6, 2011 9:23:27 PM
Subject: Thank You and Pictures
Hi Brian,
Attached are some pictures for your website.
Savanna and I had an awesome time. You truly delivered an action packed day of catching. We will definitely be back for more in the future. Btw, one guy who just got done cleaning his boat at the dock asked me how we did. I rattled off the large number of fish and variety of species we caught. I then asked him how he did…a couple of lady fish was his answer.
Best of luck in the tournament this week.
Thanks again.
Fritz L.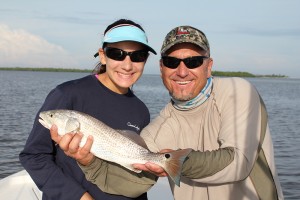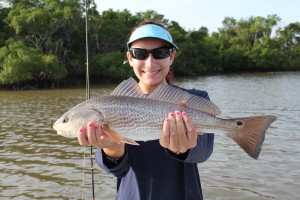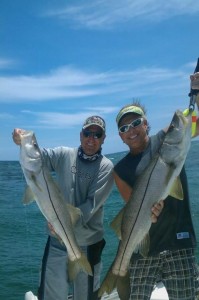 We fished the offshore wrecks out of Chokoloskee Everglades National Park area an found some really nice snook. Most of the snook were over the top end of the slot (33″) and were all big females. We caught and released approx 10 fish and we enjoyed every minute of the action. Our bait of choice was a West Coast white bait a.k.a. (pilchard). These baits were about 5″-6″ long and very lively. The snook are still spawning on the August moon and it takes a lively bait to catch these fish. The snook are in a spawning mode but can't resist a lively bait pined down to the bottom (reaction bite). This type of fishing will not last long. Once this is over we will concentrate are fishing inshore for Redfish, Snook, and Tarpon. This fishing will last all the way through the winter.
The fishing in the gulf on the wrecks has been awesome. The snook are congregated around the wrecks to spawn this time of year and they are hungry. I had two good friends fish with me this week Gar Brown, and James Tweedy.
We fished threadfin herring on medium heavy rods with 50# leader around the wrecks on a falling tide a caught 15 nice snook, most of them were females up to 24. lbs All of these fish were healthy and still carrying eggs. It was nice to see such healthy big fish. This offshore fishing should last another month or so.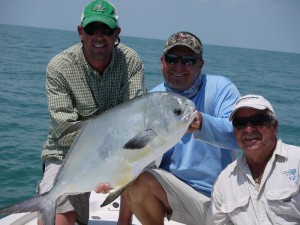 Capt. Brian!
Hey, as promised I wanted to send you a couple shots from our epic trip last weekend in Chokoloskee.  Steve and I had a blast fishing with you and Carroll.  You surpassed our expectations of a "great day fishing" yet again. 🙂  All my friends and family wouldn't believe the variety of fish we caught over the two days.  Thanks for putting me on my largest Sea Trout to date and I know Steve was thrilled to catch his first permit.  (darn those bull sharks I say!!)
I can't wait to do it again in late September and hope for my first permit or tarpon!
– Happy Client